Lon Men's Noodle House
Lon Men's Noodle House is a popular Taiwanese restaurant located on Kantstraße. The restaurant offers a range of authentic Taiwanese dishes, with a focus on delicious noodle soups. Some of their popular dishes include the beef noodle soup, pork belly bun, and fried chicken. The interior is simple and cozy, with communal seating that adds to the casual atmosphere. Prices are reasonable, making it a great spot for a casual lunch or dinner. Lon Men's Noodle House is a favorite among locals and visitors alike, and is definitely worth checking out if you're in the area.
Get four orders of the dumplings for yourself and stunt on your friends who mistakenly only ordered noodles.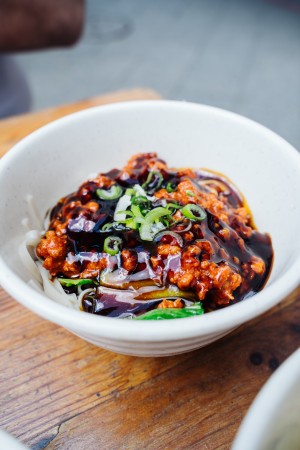 Place
Lon Men's Noodle House