When I was in my early twenties, my friends would show up to parties with one litre soda bottles in canvas tote bags. Between a quarter and one-half of the soda would be emptied out and replaced with vodka. While it wasn't an unwelcome party offering, it wasn't a particularly sophisticated one either - it served its purpose.
It was a different time, people. 
Slowly, we upped our game. One friend made it his trademark to arrive with a bag full of soft tacos from Taco Bell. Later, our Taco Bell Angel and two other friends moved into the bespoke jello shot space, mixing and setting jalapeno margarita or orange creamsicle jello shots, heavy with indeterminate types of booze. At my send off party, when I left Toronto for Berlin, they made jello shots in the colour and shape of the German flag. Oh, mein Herz.  
"

I want to spark conversation about how elegant a gift-givver I am.
Now that I'm old(er), with no appetite for gelatin and a palate for food and drink that has a lower sugar content than a Mountain Dew Baja Blast and gin "cocktail", my party goals, too, have evolved. Thank god. For me, the true mark of reaching adulthood is arriving at a party with something my friends can enjoy over the course of an evening (and spark conversation about how elegant of a shopper and subsequent gift-giver I am, perhaps?) as opposed to something that will take them from sober to blackout as quickly as possible. Portability and convenience still matter, because while I do own a collection of expensive (and rarely used) refillable water bottles, I don't own Tupperware. So, dear reader, what does this now-grown and with-it writer toss inside the well-worn canvas tote bag on the way out the door to your fête? In goes a few tins of conservas (usually canned / tinned seafood), olives, a bottle of wine selected to compliment both, and, of course, some good bread.  
Plot the financial journey of a freelance writer and you'll get a frenzied, rollercoaster-shaped line with data points bouncing up and down the Y-axis as you move ever to the right on the X-axis. However, life doesn't play well on a graph, and social invitations can come at any time. So, when funds are low, Balera, in Neukölln, is the pre-party destination that won't leave you nervously counting down the days until another cheque comes through. The Karl Marx Platz shop serves and sells a wide selection of young Italian wines on tap — either by the glass or in refillable bottles to take away. Tapping barrels directly means lower packaging and transportation costs and therefore lower prices for customers. 
"

So, when funds are low, Balera, in Neukolln, is the pre-party destination that won't leave you nervously counting down the days until another cheque comes through.
A bottle vom Fass will cost you between €8.50 to €14.50 per litre (remember class, standard wine bottles are 750ml), Bring-Your-Own-Bottle, or buy a reusable one from them right there. To your order, add a jar of black Agrestis olives from Italy and a tin or two of smoked mussels canned in cold-pressed oil from Denmark and all you're missing is a baguette (salted potato chips work very well with mussels, too) in order to become undoubtedly the party's most popular guest.
Balera
Experience the allure of Italian natural wines at Balera, an exquisite wine shop nestled in Neukölln. With a specialized focus on these captivating wines, Balera invites you to indulge in the unique flavors and expressions of Italy's winemaking traditions. Immerse yourself in a world of delectable options as you peruse their thoughtfully curated selection, accompanied by an enticing array of packaged snacks that perfectly complement the wine experience. For a truly enchanting experience, savor a glass of wine during the magical golden hour, as Balera provides a welcoming space to unwind and revel amongst the bustle of Richardplatz.
Bring your own refillable litre bottles or buy one from them to buy their wine on tap for takeaway.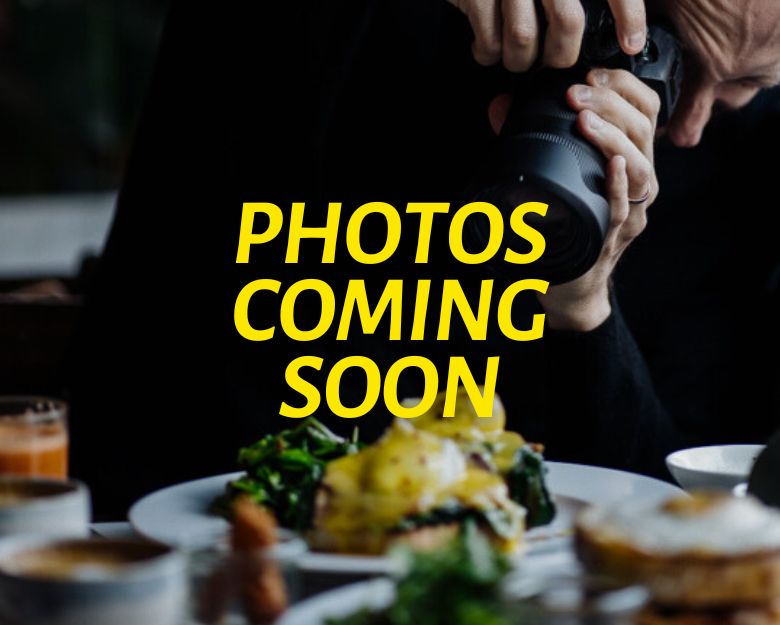 When did a tin of fish become "conservas"?
When the people of the Iberian Peninsula said so. Portugal and Spain produce some of the world's best preserved seafood, often hand-tinned the day after it's caught, in local olive oil, acidic escabeche, or sweet tomatoes (avoid anything tinned in water, it's a flavour letdown and utter bummer).
"

Give your canvas tote a break and carry them around in the KaDeWe bag for clout, flexing on your fellow peasants on the U-Bahn.
High-end brands of conservas can be found near the fish counter on the sixth floor of KaDeWe. The Feinschmeckeretage stocks a selection that ranges from reasonably priced sardines from Portugal (€6) to its-my-birthday splurges like tiny jars of Ortiz anchovies (€17), and well worth it if you're flush. Give your canvas tote a break and carry them around in the KaDeWe bag for clout, flexing on your fellow peasants on the U-Bahn. To serve, carefully line them up on a plate like little fish soldiers, spritz with a bit of lemon juice (soigne, soigne), and pair with a crisp or sparkling white wine like a Crémant to cut through the saltiness.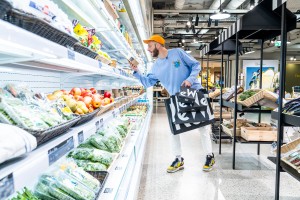 KaDeWe
The food level of the larger than life department store Kadewe in Berlin is a paradise for food enthusiasts. Spanning over 7,000 square meters, it offers an extraordinary selection of gourmet delights from around the world. The variety and quality of the food options are unparalleled, ranging from fresh a seafood counter to an array of artisanal cheeses to decadent pastries and international cuisines. There are also plenty of sit-down options so if you've been on the hunt for a place you can satisfy your craving for retail therapy of all types, look no more. Whether you're looking for a quick bite or a culinary exploration, the food level of Kadewe is a haven that will satisfy even the most discerning palates.
Hit up the oyster bar and pair your delicacies with a glass of Champagne for a taste of the high life.
"

Sardinen Bar will provide you with a free course in the art of conservas
At Sardinen Bar in Schoneberg, chef Thomas Vetter and his staff will make a tinned fish lover out of even the most skeptical diner — and provide you with a free course in the art of conservas. Their passion for the product, served in-house or over the counter (and online at a lower price point), is demonstrated by the extensive knowledge they have about origin, flavour profile, and preservation methods behind everything they sell (picture: six pages of tinned fish products in small typeface).  
The best Portuguese brands including Pinhais and Nuri are priced around €7 a tin while a delicious French variety of sardines in black olive tapenade from Quiberon cost €9 and lives up to the cost. Sardinen Bar sources their products solely from small, family run canneries, a number of which have been in operation for over a century. Sardines and tuna from La Quiberonnaise are sold in yearly editions — laid down and aged like wine to bring out complex flavours — and priced according to their vintage (up to €15.50 over the counter). 
"

Six pages of tinned fish products in small typeface
Sardinen Bar staff will tell you which tin to order according to your tastes and what wine to pair it with, sommelier-style. They'll also make you look sophisticated AF at the next party you get invited to if you come armed with their next-level goods. This is where the French step in and prove they can do it just as well, if not better, than anyone. Early on in the history of canning, small fish were often preserved in butter instead of olive oil. Sardines au beurre (€9.90) remain a French specialty and offer the opportunity for a fantastic party trick: submerge the tin in hot water just long enough to melt the butter, open, and spread on slices of fresh baguette. You won't need to rinse the tin in order to meet strict German recycling standards — the delicious bits of butter and fish can be soaked up with more crusty bread. 
It's the best part - just watch your fingers!
Sardinen.Bar
Experience a Schöneberg classic at Sardinen Bar, nestled on Grunewaldstrasse. This seafood haven is devoted exclusively to the art of preserved tinned seafood, showcasing an unparalleled selection of exquisite sardines, mackerel, and tuna, among others. Indulge in a delightful pre-dinner treat of three carefully chosen tins paired with a glass of wine, featuring flavors like sardines, tuna, and clams. For avid tin enthusiasts, this enchanting wonderland comes highly recommended, offering a slow food experience that rewards patience. Don't miss the opportunity to savor the coolest item on the menu: "jahrgangssardinen," vintage sardines from various years.
If tins aren't your thing, they're running fish and chips as well - also, the salad is excellent and bright.